As most people know, Safeswap online has been working on its platform to give the best possible service to its consumers, and it has finally completed the development of a staking platform.
Staking is the act of securing cryptographic forms of money to get rewards. It will be simple to earn staking incentives once you have learned about staking on the Safeswap platform. In comparison to mining, stability may appear to be a lower-rewarding choice. The security and blockchain operations may be synchronized by storing the assets in a digital money wallet.
A new staking pool was launched on Safeswap online's platform for MUXE without a deposit fee. To learn more, continue reading the article.
About MUXE BV
MUXE BV is a full-service solution provider to provides straightforward answers to technological problems. For long years, MUXE BV has created IT solutions and blockchain application cases.
MUXE BV aims to deliver IT solutions and Blockchain use cases as a service as times and demands change. MUXE BV is a fast-growing market that places a heavy emphasis on the use of current technologies and decentralized technologies.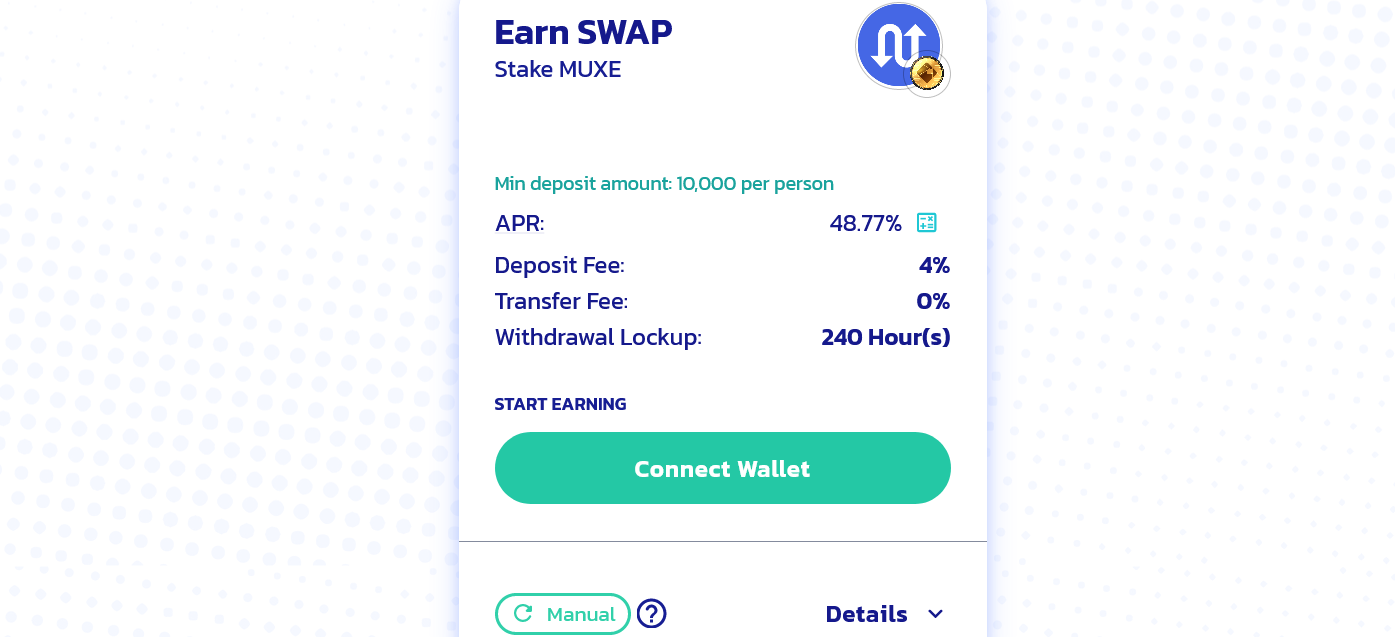 MUXE BV Fee Free Staking Pool
365 days, Stake SWAP > Earn MUXE
Deposit fee 0% (FREE)
Max 20000 SWAP per person
Lock time 3 days
Total Time: 3 Months
250 SWAP TOKENS
72 Hours stake lock
Total Time :3 months
3000 BTCA TOKENS
72 Hours stake lock
Total Time: 3 months
250000 BEFX TOKENS
72 Hours stake lock
Total Time: 3 months
50000 AIRX TOKENS
72 Hours stake lock
Total Time:3 months
10000 MUXE TOKENS
72 Hours stake lock
About Safeswap Online
LEARN ABOUT MEME NFT